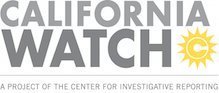 Before the next trip to your local supermarket's seafood counter, you may want to consider where the store's fish came from.
Greenpeace released its 2012 Carting Away the Oceans report this week, ranking U.S. supermarket chains based on their seafood policies.
Receiving a score between zero and 10, retailers are evaluated on "the sale of 'red list' seafood, engagement with conservation initiatives, transparency of supply, and the establishment of cohesive internal policies," among other factors, according to a press release.
Safeway and Whole Foods finished at the top of the list, as the first two retailers to receive "Good" rankings since Greenpeace's first report in 2008.
Last month, Whole Foods announced that it would discontinue the sale of red-listed seafood that is "caught from depleted waters or through ecologically damaging methods," reported the Associated Press.
Despite efforts like these, overfishing remains a serious global issue. A 2011 report from the International Programme on the State of the Ocean found that a mass extinction "unlike anything human history has ever seen" is imminent if "current actions contributing to a multifaceted degradation of the world's oceans aren't curbed."
In July 2011, the National Atmospheric and Oceanic Administration released its annual overfishing report. 16 percent of U.S. fish populations are overfished, and the number has been growing in recent years.
Fish in other countries may also be facing an uncertain future. A study by the International Union for Conservation of Nature earlier this year found that "more than 40 fish species in the Mediterranean could vanish in the next few years."
Governments could be contributing to the precarious place of the world's sea life populations. An Oceana report found that multi-billion dollar subsidies from the European Union "promote a European fishing fleet that is up to three times bigger than sustainable limits."
source: http://www.huffingtonpost.com/2012/05/02/sustainable-seafood-markets_n_1471960.html?ref=food&ir=Food